Why Are There So Many Different Types of Ballistic Helmets?
Author: iSun Time:2022-07-25 19:24:52 Read:1189
When it comes to bulletproof or ballistic helmets, the number of choices available to you can be daunting, especially if it's your first time investing in one. However, it all comes down to the right priorities for your protection.
Ballistic helmets, also known as "bulletproof helmets," exist to protect their wearers' heads from receiving trauma and damage during combat, active shooter situations, or other kinds of attacks. There are a variety of shapes and materials of ballistic helmets for different needs.
Here, we'll help you become familiar with the kinds of ballistic helmets so that you'll know how to pick the best one for you.
WHAT IS A BALLISTIC HELMET?
A ballistic helmet is a tactical helmet designed to protect wearers' head from attacks such as ballistic impacts (bullet hits) and blunt impacts (hits against blunt objects).
Military or SWAT teams often use ballistic helmets in tactical situations not only for protection but also for mounting communications equipment and other accessories like cameras and lights.
Ballistic helmets are often worn with ballistic resistant vests to supply full coverage protection.
Bullet Resistant - not "Bulletproof"
Despite this common term, no material or coating used in tactical gear is technically bulletproof. If a bullet hits a vest or helmet, that gear is going to be weakened - especially if a second hit impacts close to the first strike zone.
Bulletproof gear doesn't make you invincible, but it does give you a fighting chance. Without it, there's a good certainty you'll lose your life if shot in the head or vital organs. With it, and your odds of survival are much better if factors like distance, bullet velocity, etc. are in your favor.
HOW ARE BALLISTIC HELMETS RATED?
Quality ballistic helmets are tested to National Institute of Justice (NIJ) standards and given a rating indicating what type of ammunition they were able to resist.
If you're in the market for bulletproof gear, it's important to have a good understanding of the NIJ protection levels.
The most common rating for helmets is NIJ IIIA. Anything higher and you're looking at too much weight.
WHAT TYPES OF HELMET SHAPES ARE THERE?
There are four main types of bulletproof helmets in use today, and each has its own story and trademark design and shape.
Until the 1980s, soldiers protected their heads with some version of the British Brodie helmet. The US model was the M1917 helmet, or "M1." The M1 was essentially just a heavy steel pot that defended against rocks propelled by explosions, and the military wanted something more protective yet lighter.
VIETNAM ERA M1 HELMET SHELL—SIDE VIEW
PERSONNEL ARMOR SYSTEM FOR GROUND TROOPS (
PASGT) HELMET
The creation of Kevlar, an ultra strong, lightweight synthetic fiber, led to the development of the Personnel Armor System for Ground Troops (PASGT) ballistic helmet. The helmet features a protective shell of Kevlar, giving it the nickname "the Kevlar helmet."
By the 1980s, the M1 was out and the PASGT was in. For the next few decades, the Kevlar helmet became the standard helmet of the United States Marine Corps and other armies around the world.
You can tell a PASGT helmet by its trademark shape, which features a lip over the brow and a low cut above the ears. It's not much different in shape from the M1 except for a higher cut over the temples.
The PASGT is the modern era's original standard when it comes to head protection, but it can't be mounted with accessories without drilling carefully into the Kevlar, which risks compromising the shell's integrity if not done precisely.
PASGT helmets also tend to shift forward over the eyes in certain positions, creating a risky distraction and limiting vision.
Still, a number of PASGT helmets are still with US troops in Afghanistan, who are now using an updated lighter and more comfortable version called the "Lightweight Helmet" (LWH).
The PASGT ballistic helmet is best for you if you...
need good, basic head protection.

don't need to mount accessories like night vision goggles (NVG) or communications gear.

are on a budget.
MICH/ACH BALLISTIC HELMET
MODULAR INTEGRATED COMMUNICATIONS HELMET (MICH)
The Modular Integrated Communications Helmet (MICH) ballistic helmet came about from a need to improve on the PASGT helmet in terms of weight and modularity.
A side-by-side comparison of the PASGT and the MICH shows how much more tech-ready the latter is. The presence of side rails across the MICH allows for easy mounting of accessories like communications equipment and an NVG shroud.
There's also no brow lip on the MICH, and the sides are higher than the PASGT's, with a flat lower brim behind the temple. These shape differences result in 8% less coverage but superior situational awareness and vision.
In terms of defense, the MICH is made of a more advanced form of Kevlar that offers better protection against handgun rounds.
ADVANCED COMBAT HELMET (ACH)
When the US military acquired the MICH, they renamed it the Advanced Combat Helmet (ACH) and further developed the design.
The two look nearly identical, but the ACH has a slightly larger area for a helmet - a plus for protection, but a bit diminishing in terms of vision, as compared to the MICH. In terms of ballistic penetration, ACH is a few percentage points higher than the MICH.
The MICH/ACH ballistic helmet is best for you if you...
ENHANCED COMBAT HELMET (ECH)
While the Advanced Combat Helmet and the previous helmets use aramid fibers, the Enhanced Combat Helmet (ECH) is composed of ultra high molecular weight polyethylene (UHMWPE) or thermoplastic.
The ECH has a very similar appearance and weight to the ACH, but it's thicker and offers 35% more ballistic and fragmentation protection than the ACH. Its "tactical cut" style does offer less coverage but makes up for this with better visibility.
The ECH is in the process of phasing out and replacing the ACH.
Can civilians buy the ECH helmet?
Not easily at the moment, if at all. Any tactical gear models currently being issued by the US military, like the ECH, are going to be hard for a civilian to come by, and the legality of such a purchase would be questionable.
If the ECH appeals to you for its protection and design, we suggest going for one of the similar ballistic helmets on the market, like the MICH.
FUTURE ASSAULT SHELL TECHNOLOGY (FAST) BALLISTIC HELMET

The Future Assault Shell Technology (FAST) ballistic helmet is distinguishable from other helmets by its much higher and wider ear cut. This explains its nicknames: "High Cut" or "Above the Ear" (ATE).
Other key differences are its suspension and retention systems and Accessory Rail Connector ("ARC rails") that allow for the mounting of gear like cameras, lights, and a tactical and communications protective system (TCAPS).
With its UHMWPE shell, the FAST ballistc helmet is also up to 25% lighter than any other recent ballistic helmet. It is used by special ops forces and law enforcement organizations.
The FAST ballistic helmet is best for you if you...
BUMP HELMET
Unlike the PASGT, MICH/ACH, and FAST, a bump helmet offers no ballistic protection. Per its name, its function is to protect the head from bumps suffered in falls or incurred from objects like rocks or debris falling from above.
Tactical bump helmets come with a rail system for mounting gear such as lights, night vision goggles, communication headsets, and the like. Bump helmets are extremely light compared to ballistic helmets, coming in at around 24 oz., the same as a bottle of soda!
A bump helmet is best for you if you...
don't need ballistic protection

need to mount and carry gear

want light head protection during natural disasters or while doing risky activities or sports like spelunking, climbing, base jumping, etc.
WHAT COLORS ARE AVAILABLE FOR BALLISTIC HELMETS?
Ballistic helmets now have a wide selection of different patterns and colors. Hydrographic films can effectively produce camouflage patterns for any environment a wearer could anticipate, from deserts to woodlands to jungles and even urban areas.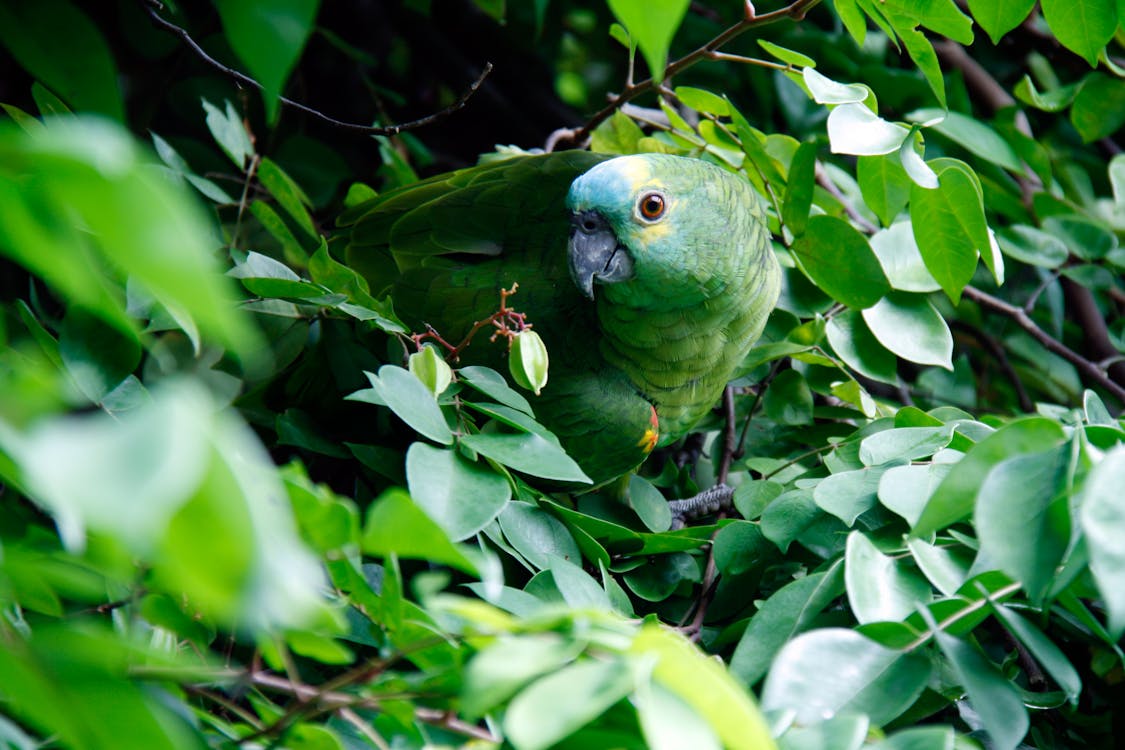 It's also common for soldiers or users to spray paint a helmet or modify its appearance to fit the environment, so the options are unlimited!

WHAT KIND OF MATERIALS ARE USED FOR HELMETS?
Here are some of the main materials for helmets to date:
Kevlar
The most prominent material for bulletproof products, Kevlar is made of super durable plastic that can withstand ballistic penetration even better than steel and other materials. In fact, it's 5 times stronger than steel on an equal-weight basis. Kevlar resists heat, has great tensile strength, and is lightweight.
UHMWPE
Ultra high molecular weight polyethylene (UHMWPE), also called Dyneema, provides a great bulletproof ability when combined with other materials.
While it might not be as good as Kevlar when it comes to creep resistance, it has its own advantages such as its much lighter weight and incredible strength- 15 times stronger than steel!
Steel
Steel, as well as other materials, was mainly used in earlier helmets before previous decades' scientifically formulated materials appeared.
Nowadays, M1 helmets made of steel are still used by militaries across the world for different activities such as rescue operations, if not for the battlegrounds.
And more...
Ballistic helmets may also be made from other materials including
fiberglass - can be mixed in the helmet's shell

Twaron - in the same materials family as Kevlar

carbon fiber - strengthens some helmets by combining with other materials like Kevlar
WHAT KIND OF ACCESSORIES CAN YOU USE ON HELMETS?
Most ballistic helmets allow the flexibility to secure accessories such as:
Side Rails
You'll need side rails if you want to mount something alongside your PASGT helmet. Side rails, with their holes and fastening systems, can interlock devices for different purposes, such as communication gadgets and oxygen masks.
NVG Shroud
If you need to mount night vision goggles to your helmet, you'll need an NVG (night vision goggles) shroud. This gear allows you to attach the goggles at your forehead and flip them toward your eyes when needed.
Fitting Mechanisms
Different accessories can be incorporated into a helmet to cater to the fit of its wearer. For example:
Chin straps and retention systems adjust to the circumference of your head to keep the helmet in place.

Comfort pads serve as cushions and keep the grip of the helmet.
There are also entire helmet liner systems with features such as sweat bands to absorb sweat.
And more...
There are many more helmet accessories that you can try out, like:
helmet cover - Usually made of mesh, these include pouches to store small items like batteries.

visor mask and mount - These protect your eyes.

counterweight pouch - This can help retain your helmet's balance after being loaded with weighty accessories.
ARE BALLISTIC HELMETS WORTH IT IF YOU'RE NOT MILITARY?
They absolutely can be, especially if you work in an environment where you run the risk of a blunt impact injury.
Criminal justice workers, for one, are generally more frequently attacked with impact weapons and thrown projectiles than with firearms. A chair hitting the head at the wrong point can be as bad as a bullet.
A ballistic helmet may be a life saver for a person facing these threats due to the blunt impact protection these helmets also offer.
DIFFERENT HELMETS FOR DIFFERENT NEEDS
Now that you know about the different types of helmets available today, it's time to highlight some of the top bulletproof helmets from our collection that suit a range of needs!
They're all rated NIJ Level IIIA, so they've been tested to defeat .357 sig full metal jacket flat nose rounds (FMJ FN) and .44 Magnum semi jacketed hollow point (SJHP) rounds at velocities traveling up to 1450 ft./s.
PROTECTION GROUP DENMARK ARCH LEVEL IIIA BULLET PROOF HELMET
This high cut helmet provides a rail system that lets you fasten equipment like lights, camera, and communication gadgets. It also features a dial you can turn to tighten or loosen the helmet.
Best for people who need something...
durable - Polyrea paint coating protects outer shell against rain, oil, and other liquids; resistant to drops and temperature; reduced back face deformation up to 50%

lightweight - 2.53 lbs. (1.15 kg.) without accessories

versatile- rails allow for an O2 mask, lights, camera, night vision equipment, flashlight, weapon sight, etc. and GoPro camera on front shroud.
LEGACY PASGT LEVEL IIIA BALLISTIC HELMET
This Legacy PASGT combat helmet has a simple, plain design for those who need lightweight yet high-performance head protection.
Best for people who need something...
protective - multi layer construction of aramid and ballistic polyethylene material defends against ballistic hazards and fragmentation; includes base attachment for optional face guard

comfortable - foam cushioned leather headband and comfortable chinstrap

streamlined and light - only 2.9 lbs.
LEGACY MICH LEVEL IIIA BALLISTIC HELMET
The Legacy MICH is the ideal head protection for law enforcement/SWAT teams, or military. It has a simple design with a higher cut.
Best for people who need something...
combat ready - reduced profile & higher cut allow for full special ops coverage with enhanced awareness

versatile - suspension fixed side rails for shroud accessories; front Wilcox NVG shroud

protective - increased coverage over ears and back of helmet
LEGACY FAST LEVEL IIIA BALLISTIC HELMET
Legacy's FAST version is a full coverage helmet with better coverage of the ears. It also features wider side rails, which means more room to attach other accessories.
Best for people who need something...
versatile - high cut sides for communications devices; side rails for cameras, lights, radios, and more; NVG mounting shroud

protective - more coverage over ears and back of helmet

comfortable - light; excellent performance to weight characteristics
HONORABLE NON-BALLISTIC MENTION
CHASE TACTICAL LIGHTWEIGHT NON-BALLISTIC BUMP HELMET
Chase makes a high-performance tactical bump helmet for anyone needing head protection against non ballistic impacts like falling objects.
Best for people who need something...
protective - but not against bullets!

versatile - accessory rails for lights, NVG, helmet cams, headsets, battery pack, etc.

comfortable and secure- padded suspension system with an adjustable 4-point harness
Debating whether you need a ballistic or a non-ballistic helmet? This is the guide for you.
WHAT KIND OF BALLISTIC HELMET DO I NEED?
To determine what kind of ballistic headgear is right for your needs, you need to choose from the multiple types of helmets intended for different uses.
If you just want good, basic protection and don't need to mount a lot of accessories and communications gear, a PASGT helmet could suit you well. On the other hand, a MICH/ACH is the gear for you if night vision goggles and comms equipment are a vital part of your mission. And the FAST helmet is a very lightweight option that allows for mounting a much larger array of equipment.
Balancing protection, function, and mobility is the bottom line when it comes to picking your helmet.